FADE IN:
INT. BLOG POST - The beats I inhale and the lyrics I breathe
July 3, 2020
I've been very fortunate. With the pandemic going on, Mandy and I have been lucky enough to happily spend every day together. In nine days, I'll make her my wife and it's the most important moment of my life.
Today, for one of the first times in the past few months we had a day apart. I took an hour drive to another side of town to pick up my suit I just had tailored for our elopement. As I drove, I put on a playlist of mine entitled "All". Something I hadn't heard in almost six months. This playlist is enthralled with songs that "third grade me" listened to from "The Impression That I Get" by Mighty Mighty Bosstones, to the songs "thirty-one-year-old-me" loves, like "God Only Knows" by Peter Smith. A playlist compiled of twenty-three years of thoughts and feelings. Twenty-three years of memories and moments captured in a three-minute song. Songs I've laughed to, loved, and crumbled to.
I look back at all of the moments I had with the twenty plus songs I heard while on my drive. When each one played, I thought of where I was when this was my go-to song, what I was feeling, and what it meant to me at the time. The amazing thing that happened was all I could think of was my soon-to-be wife. She immersed my thoughts and completely took the reins.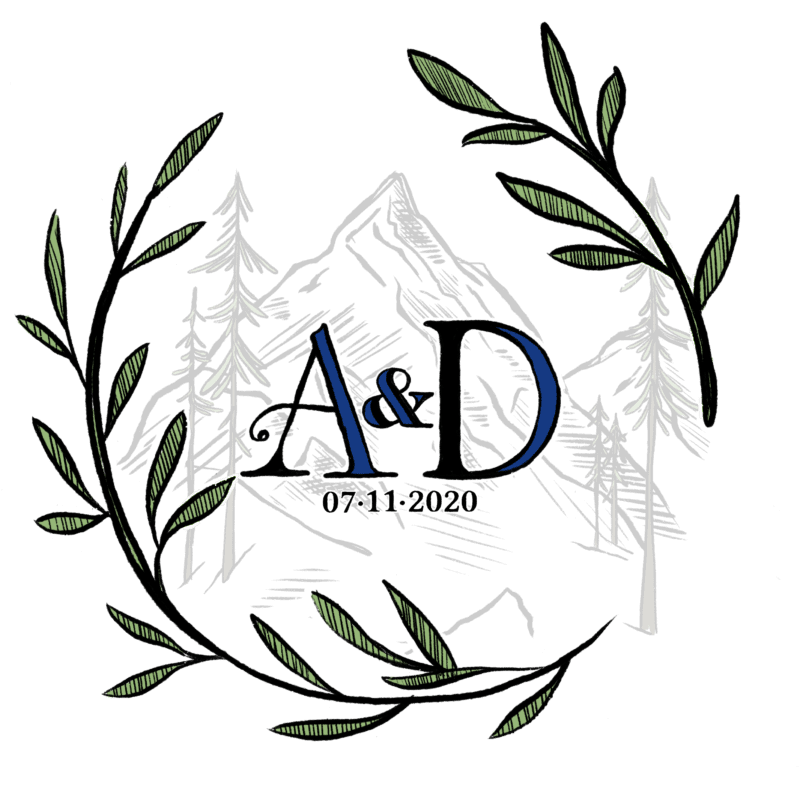 Amanda is the woman in every love song. She's the beats I inhale and the lyrics I breathe. I've spent my whole life loving music and trying to understand the meanings, but every lyric in song I sang wrong, until I was singing them about her. Amanda is the emotion I feel when I hear the word "love" and I the woman the poor vocalist let go and can't get over.
I think of "The Dear Hunter" concerts I went to years before and how the only person I wish who was at my side was my Amanda. When I hear "You, Me, and Everyone We Know", I think of the hundreds of times I danced alone in my car when she was somewhere else in the world.
Every song that has ever meant something to me has entwined itself with my Amanda. The songs now sound sweeter and my singing has become louder. I realize that I never knew love before. I thought music taught me what it was or how I should feel it, but I'm about to marry someone who I sing these songs to and want to dance with. A woman who challenges me, holds me when I'm defeated, and mentally and physically gives me what these songs have been telling me for years. I am very fortunate.
You're my world Amanda.
What to play:
"Blind Leading The Blind" by Mumford & Sons
"Playing Catch With .22" by I The Mighty
"Nothing but a Mandolin" by Dylan Polniak
---
INT. BLOG POST - My Grandfather
April 5, 2020
I cried the entire time I wrote this, so be cool. I've lived my entire life seeing my grandfather as Steve Martin. The resemblance in their personality is uncanny. I've seen just about all of his movies, his television appearances, and even read his autobiography.
I love Bob Morrow.
I had an amazing childhood with my parents and brothers but something that will always stick with me is that my grandparents, Bob and Virginia, always took us into the Adirondack mountains every summer for our summer vacations. I know there was more to it than just bonding with their grandkids, but I'll always respect their parental intuition.
Anyone from Ogdensburg NY should remember the "Singing Judge" at our city's expo, because Judge Morrow always tore the place down with his versions of songs from of Billy Idol and Jerry Lewis. If you don't remember, then you've truly missed out. I spent multiple years with my grandparents, in numerous locations, Heuvelton NY, West Stockholm, Orlando, and even their little house in Potsdam.
I just watched the movie "Parenthood" and the entire time I thought of my grandfather, Bob. He's so god damn cool. He reminds me a lot of Steve Martin because Steve is fun and sells his characters in his movies. Bob Morrow sells himself with every step and thing he says.
My grandfather, is a certified badass. I've learned so much from him in the multiple years of our family camping and spending weekends at his house.
I look at old videos of him from the 90s singing at small events and riding four-wheelers with us just to make sure we all had fun. Bob Morrow is absolutely fucking amazing and there's absolutely no way I could ever be who I am today without his guidance.
Bob and I have been dealing with the same spine injuries for the last couple of years, and while there were times I couldn't walk or even standup, I was so glad I could confide in my grandfather on how he was holding up as well.
I know he and my grandmother Virginia helped out my family a lot in some difficult times, but I acknowledge their sacrifices and contributions. They are two absolutely amazing people.
Be safe.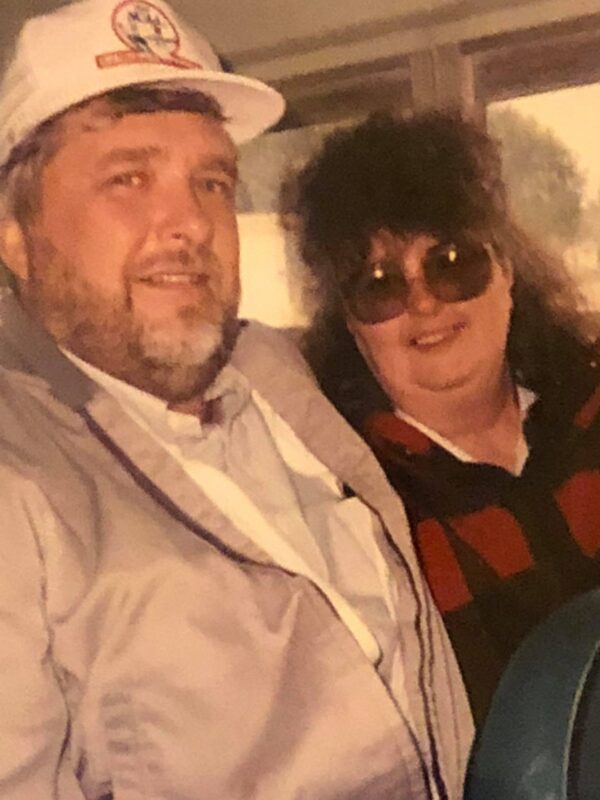 ---
INT. BLOG POST - Two Years
April 3, 2020
April 2nd 2018 I was laying in a bathtub trying to alleviate my lower back pain with the hot water and epsum salts. I had a bulging disk but I didn't know the severity of it at the time. Every morning I had to lay in a hot bath for close to an hour just so I could get through getting ready for the day. It worked well as a time to check my email, social media, text my family, and try to plan my days of being stuck in bed. On this particular day I matched with someone on a dating site.
I read through Amanda's profile start to finish, multiple times. I took note of the interesting quirks, television shows she watched, and how she felt about family and friendships. I remember saying in my head on numerous occasions "me too!" and just being so elated that we matched but also that we had matched 99%. What are the chances of matching with someone on a dating site 99%, after answering well over 500 questions? I had to message her right away.
We had everything in common based on our profiles and I definitely let her know that in my first message to her haha. During a really difficult time in my life I had butterflies keeping me afloat. I made sure my first message to her discussed what we had in common, how interesting it was that we matched 99% on a dating site, and I tried to be as funny as I could without overdoing it. I hit send.
Throughout the day I checked in on the app and noticed she had been online for a good part of the day. I kept thinking to myself "is the website broken or something"? After about eight hours of constantly checking I put my phone done. I reached out to my friends Tim and Samee about her and when asked "What's the 1% you don't match on?" I said "We don't match on the fact that I want her to message me".
Around 5pm I decided I was going to pour myself a drink and work on a screenplay that I had stuck in my head for a good part of three years, Lie Alone. Fitting, right? Enough time was wasted being fixated on my phone and I figured I'd hear from her if it was meant to be, so I continued to bury myself in this script. Probably around my third drink, and 7:30pm I had a message from MandyDob. If my body would have allowed it, I could have done a backflip right then and there. Instead, I texted Tim and Samee "HOLY FUCKING SHIT AMANDA!".
Amanda and I messaged each other maybe four times each before swapping phone numbers. To this day she is "Holy Fucking Shit Amanda!". The name has since gained a heart and an engagement ring emoji. We texted for hours and planned to meet up two days later. Our 99% match led us to sneaking Jameson shots into our favorite restaurant, Gyu Kaku, followed by a drink across the street at the Barrel. 
This day was the beginning of the rest of my life. She's taken on Pickle and Chicken as if she birthed them herself, she's my motivation in writing, the reason I was able to get through a severely bulging disk in my spine and the eventual herniation that left me walking with a cane, she's my world and my sweet girl.
I've never been so fond of someone in my life. There's never been a moment where I didn't want to grab her and squeeze her tightly. I'm so proud of her work ethic and her strength in tough situations. I respect her ability to always find light in the dark. Amanda is a funny goofball, she's strict in her beliefs, she's motivated, she's friendly to everyone. Her eye for story and photography is incredible. I love her so damn much. A day won't go by where I look at her and think "Holy Fucking Shit Amanda."

---
INT. BLOG POST - Pro Wrestling – Part 1
In 1997 I watched Bret Hart take on Steve Austin with Ken Shamrock as the special referee at WrestleMania 13 and from the moment I saw that match I was absolutely hooked on pro wrestling.
Every Monday I watched WWF's Monday Night Raw and throughout the week I tuned into Shotgun Saturday Night, Sunday Night Heat, LiveWire, and anything else they produced. At the time I was only nine years old, but I was drawn to the brewing attitude with D-Generation X, middle fingers from Stone Cold Steve Austin, the trash talking of Rocky Maivia, and the scariness of Mankind, Kane, and The Undertaker. I had never witnessed anything so cool.
Favorite Wrestler of the Attitude Era: The Roaddogg Jesse James
Favorite Tag Team of the Attitude Era: The Hardy Boyz
I spent a good portion of the 90s with my childhood friends Drew, Jacob, and Mike watching wrestling, playing with our Bone Crunching Action figures, and wrestling each other on our trampolines. As the "Attitude Era" of WWF brought in more hardcore matches, blood, and adult situations, I was introduced to Extreme Championship Wrestling.
By the time I caught wind of ECW it was early 1999 where WCW and WWF were picking off their roster left and right. I was able to collect the whole set of the ECW OSFTM toyline and every episode of ECW on TNT on VHS from someone on eBay. I became a diehard for ECW's characters, their technical wrestling, the high flyers, and Spike Dudley getting thrown through everything.
Favorite Wrestler from ECW: Tommy Dreamer
Favorite Tag Team from ECW: The Impact Players
As a wrestling fan pre-dirtsheets, I knew something was brewing behind the scenes. Mike Awesome left for WCW, Taz left for WWF, and numerous other wrestlers were jumping ship. I never started watching WCW until this time as it was always WWF vs. WCW and WWF was just so much cooler. I will admit, I watched the worst version of WCW, but that didn't last very long as in 2001 they were bought out by Vince McMahon and essentially shutdown, along with ECW.
Favorite Wrestler from the end of WCW: Ric Flair
Favorite Tag Team from the end of WCW: The Filthy Animals (Rey Mysterio, Billy Kidman, and Konnan)
I kept on, with the newly named, "WWE" yet again even though I felt this was the worst era in their history (at the time). We got some great feuds with Triple H, The Rock, Big Show, Steve Austin, and Chris Jericho, but my favorite time ever in WWE was when Paul Heyman ran Smackdown in 2002 and launched the careers of a the "Smackdown Six" (Chris Benoit, Edge, Eddie Guerrero, Kurt Angle, Chavo Guerrero Jr, and Rey Mysterio).
Favorite Wrestler of the Smackdown Six: Kurt Angle
Favorite Tag Team of the Smackdown Six: Los Guerreros
Around the same time as this, there was a weekly PayPerView show called "Total Nonstop Action" (TNA) that pulled me away from WWE.
This is the end of Part 1. I have so much about wrestling to talk about and share, including the time I met Chris Benoit, I trained with The Dudley Boys, and the time I got a concussion while wrestling Alonzo Alvarez.
Shoutout to Ruby Raze, the first person I ever had a full match with. I can't believe she isn't signed to a major. She is so talented, can build solid matches, and hits so god damn hard. One of my favorite people I met in the business, and one of my biggest supports in the hardest time of my life.
Be safe.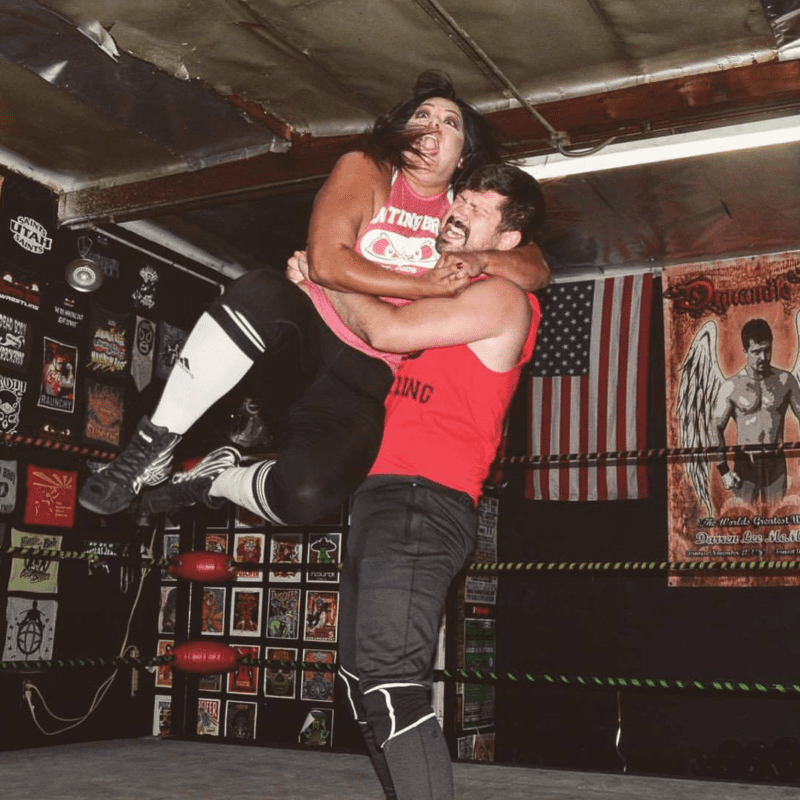 ---
INT. BLOG POST - In Tents
April 2, 2020
My main goal as a writer is to sell a script or two to get my name out there. I've entered multiple writing contests and got some great feedback but now I'm working on getting a buzz going with my horror / thriller screenplay "In Tents".
Logline: While attempting to save their marriage, two campers find themselves fighting for their lives against a group of masked strangers who have begun to impulsively hunt them in the woods.
Here's the plot:
In the fall of 1997 Dean and his wife Amy drive up to an old campground in an attempt to bring their marriage back from complete shambles. A heated argument takes Dean's focus off the road, nearly striking and odd elderly man. The two swerve to miss him, blowing a tire in the process.
The old man, John, offers to help Dean call for a tow truck in order to apologize for causing them issues. When Dean finds out it's going to be two days until a tow truck and arrive, it puts a larger strain on things between Dean and Amy. Lies and deceit begin to form between the two leading to neither of them wanting to be there.
With nowhere else to go, Dean and Amy decide to unload the vehicle and walk the rest of the way to the campground. The further they get into the forest and closer to the campground, the couple's tension begins to die down. A day that started with heated arguments and a blown tire, ends with the couple on better terms when they finally setup camp and start enjoying drinks around the fire with a neighboring couple.
Dean and Amy eventually laugh around the fire and reminisce over the good times and both agree "It couldn't have been all that bad". They agree to try and make the best of things starting the next morning.
A planned hike to reconnect on the next day is shelved when Dean wakes up with Amy nowhere to be found. Maybe she started without him or maybe something worse. With no clues of her whereabouts left behind, Dean decides to take off into the woods to find her. The deeper he gets into the search, the more it's apparent that he's not alone. He's being hunted.
What started out as a trip to reconnect with his wife Dean finds himself lost, both emotionally and physically. Can he get to Amy before the strangers get to her, and survival be enough to bring their marriage back together or was this trip the death of it?
Be safe.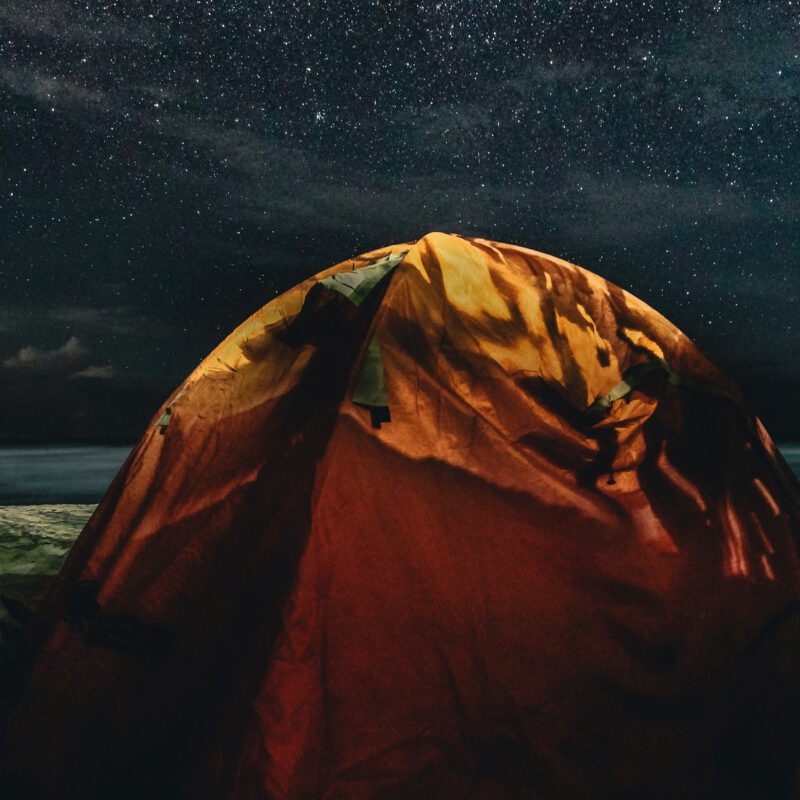 ---
INT. BLOG POST - Beggar's Gulch
April 1, 2020
In 2015 I started working on a silly filming idea I had about cops who found themselves in goofy situations similar to Reno 911!, but that would be shot in small, more formal formatted sketches. I had a few different ideas thrown around for it story-wise and originally called it "Fingering Crooks". I started writing it as a YouTube series with Andrew Cook who convinced me to ditch the title of it, and we got a few weeks into it until it was ultimately scrapped when he decided to move away from LA.
Sometime between 2013 and 2016 I met model / actor / video boy, Oliver Seitz. We were planning on doing a 99-hour film contest where we had 99 hours to produce a 99-second short. Although we went with "Mr. Porter", a story about a man who gains the power to teleport just by wishing he could, I had pitched the idea of "Buck McCoy". The story was a wild west story about a few men who had done a lot of drugs during their poker game and came to the realization that their friend "Sandy Dangler". The gang grabs their guns and head off into the desert where they mistake cacti for aliens. After a large shootout they realize Sandy was with them the whole time, but accidentally killed him during the chaos. That idea was shut down, but we did do an unreleased short film later with Tim McGovern.
After a fun sushi dinner with Nick Kreis, I had been convinced that I need to start working on stuff alone as well. He was the first person to truly believe in me as a writer and I remember him telling me "You'll do just fine without a writing partner".
I revisited the idea again in 2016, but set the main characters up as twins; changing the title to "TwinCop". Goofy cops had been done before and I wanted to change the tone a bit. I wanted it to be about this larger-than-life cop duo that would force the President to exclaim "GET ME TWINCOP", as if it was J. Jonah Jameson demanding photos of Spider-Man. The TwinCop duo were meant to be who anyone called on to get the job done. This next pass involved ditching everything about the original Fingering Crooks idea, even the names used.
In 2018 I spent 30 days of writing for an hour each day. I was able to get the original outline for my horror screenplay, In Tents, but I was able to once again work on a NEW goofy cop idea, "Beggar's Gulch" (originally titled "Pecker's Gulch").
Logline: Deputy Sumner McGowan loses focus of the sudden disappearance of his former partner when his long lost twin brother, Rosemary, shows up in the Wild West town of Beggar's Gulch to try filling those shoes.
I want to provide one of my favorite scenes I wrote, which you can read from the link below. The main characters "Sumner", and his twin brother, "Rosemary", who is now his partner due to the disappearance of his former partner "Buck McCoy", are tracking down the evil "Vera Magnum" and her goons who recently escaped jail and plan to flee the city.
Read Beggar's Gulch by Clicking Here.
Be safe.
---
INT. BLOG POST - West+Away
March 30, 2020
In August of 2018 Amanda and I decided to start a clothing line. We created roughly ten designs, gained a good amount of traction on the site and store along with a great amount of feedback. The clothing line wasn't necessarily a source of income as we both have had solid jobs, but it was a way for us to create something together, for me to do some artwork to remain creative while working a non-creative job. It was basically a way for a new couple to bond and connect even more.
We spent a few months working on it a little bit every day. I got to sketch and draw which I haven't had the chance to in years; I found an amazing app for my iPad Pro: Procreate to create all of my designs in.  Around October we were in the process of creating a Halloween themed line with some fun phrases like "Bats the Way I Like It" and "Consider Me So Spooked".
Just as things were starting to pick up, we were hit with a cease and desist order for having a name similar to another brand when we were just doing a play on words. I spoke to the lawyers for that company and handed over the domain, shut down the site, killed any avenue to our products, and shut down all social media accounts. They dropped the charges which could have been up to $100k. Again, this was never in any way a source of income, but a bonding project so we had no issues shutting it down.
Special thanks to The Nerdlys, Quinn Coleman, Retro Supply Co., Seth Mitts, and Cameron Wheeler for your support.
We had a lot of fun creating a brand from scratch, developing designs together, and investing ourselves in a fun project. In December of 2018 I came up with a name for a future project that meant a lot to me about our lives together… West+Away. We travel as much as we can. For my 30thbirthday we went to London, for Amanda's we did a cruise in Mexico, and we've been to almost 10 states together. While we like to go away, the west is our home. West is where we are, it's where we started, and where we plan to stay. So the name West+Away was us, where we are now, and were we will end up.
In March of 2019 my back issues came back up again (I'll touch on this another day), but it halted a lot of our plans. I wanted to propose on April 22nd2019, but that had to be pushed as my medical bills were racking up to almost $4,000 in the first few weeks. After three months of physical therapy multiple times a week I set another plan in motion to propose, this time September 22nd(I'll save this for another date as well). With physical therapy and engagement plans handled, we wanted to revisit this project… Now we have.
We've taken three of our previous designs: Release Me into the Wild, I Wander, and Take Me Anywhere with a new color scheme and new design elements, as they still fit the main idea behind our brand… To follow our wanderings in life.
Our plan moving forward is to take elements from our trips and experience to build a travel blog, along with some "souvenirs" we create inspired by it all. We plan to release prints of Amanda's incredible photography, some apparel based on things we saw, and even tips on places we traveled.
This project is incredibly dear to me, and whether it makes any money for us or not, it's something I'll always be able to look back to with a great sense of pride.
I love you, my Amanda.
Be safe.

---
INT. BLOG POST - The Serpent and The Spellbreaker
I started writing in the beginning of 2015. Originally I had moved to Los Angeles to do standup and acting. There were numerous fun things I was involved in like a Google commercial, I was in a Lifetime movie with Hamburger, and I got to do a lot of auditions; my least favorite being for Staples. The guy running the audition was a dick and very aggressive. I always found auditions to be a lot of fun, although I was always pretty nervous for some reason. I choked pretty hard during a Fruit of the Looms audition, but nothing was worse than doing the Staples audition; I almost walked out of it.
Anyways… I love acting. I've always enjoyed doing comedic roles whether it was in a short film, or something I wrote (Cooking with Chett was always my favorite) but I couldn't stand the audition process, as I feel a lot of actors could agree with. Around this time SAG and AFTRA were merging and had started the "New Media Agreement" which in TL;DR terms meant that if you wrote, produced, directed, and acted in whatever project you had created and had approved by SAG-AFTRA you could potentially add yourself into the union.
To try to bypass years of being a background actor, I went this route with my first true script "Failure by Design" that followed a group of graphic designers in the music industry that let their personal relationships overlap with their work life. I had actors, a director, locations, a budget, and producer all involved. It happened all too quickly, but I felt that was a good sign. One thing after another the project was shut down after multiple issues. The best part of this whole experience was that I found to love writing more than I had ever loved acting or even standup (a fun couple years). What ultimately came from this experience was a slew of ideas from a space comedy about a zombie attack on mars, Saving Barbra, to a teen sitcom about working on a small town beach, Everything's Swell, to what I'd say I'm most known for at this point, In Tents. I wrote comedy for years, switched to drama, horror, and finally onto the Family / Adventure genre. The Serpent and The Spellbreaker was born.
Logline: A shy young girl becomes the hero in her grandfather's role-playing adventure game that leads them to a deep connection over their family's past.
The story follows a young girl Cecylia and her grandfather Jozef spending time at the family's cabin. The untimely death of Cecylia's mother has brought them into this currently living situation of Jozef becoming the full guardian. Cecylia's motives as a child is to avoid boredom, while Jozef is trying to connect with his daughter's only child.
When Jozef suggests they play an old adventure board game he used to play with this late daughter, he finds himself connecting with Cecylia as he once had with her mother. The game plays much like Dungeons & Dragons where it's based mostly off of imagination, and luckily enough Cecylia's imagination is wild and vivid. Jozef tells her the story in the real world, and the audience is transported to what Cecylia is seeing in her imagination, the characters she meets, and the locations she visits.
The Serpent and The Spellbreaker is a feel-good family half-hour show about bonding and closeness while also teaching life lessons from someone with years under their belt the only way he knows how.
I spent a good portion of 2019 getting the script started, but recently revisited it early this year and rewrote for close to 60 days to wrap the final draft. Currently, TS&TS is ranked #5 on Coverfly.com (although the four writing contests it's currently in should boost its rank) and is In Consideration with Slamdance. I hope to one day be able to share it with everyone!
Be safe.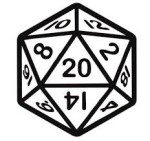 ---
INT. BLOG POST - Maintaining Productiveness
March 28, 2020
Yesterday I took part in my first Twitter Mixer. A group of screenwriters got together online to chat about their current projects, future endeavors, and past accomplishments. It was quite refreshing being able to join in on a forum with fellow writers, I was even able to chat with someone who beat me out in a writing competition last year.
"There is nothing noble in being superior to your fellow man; true nobility is being superior to your former self." – Ernest Hemingway
Today I'm in and out of a full day Screenwriting Summit through ScreenCraft with an amazing cast of speakers including Meg LeFauve (Inside Out), Alan Yang (Master of None), Stephany Folsom (Toy Story 4), Tony Gilroy (Star Wars: Rogue One), and many more. Luckily I'll receive the recorded videos so I can check back in on the videos I might miss today.
I was able to launch two of the first designs of the rebooted West+Away through both Storenvy and our main website. A third design will be coming shortly, which is also a reboot of the previous designs Amanda and I created.
One of the main things that keeps my attention at full focus on whatever I'm working on is the music playlist I have setup. I typically go a few weeks playing the same ten songs repeatedly, it feels like playing the same songs over and over tricks my brain into thinking not much time has passed and makes the time go by much quicker. May of last year I had a playlist of six songs that I had on repeat while working on the final draft of my space comedy "Saving Barbra"; I expected to get a solid 4 hours or so working on it, but when I checked the time it was close to 6am and I had finished it in 12 hours of non-stop writing.
My current playlist (on shuffle) while wrapping up the West+Away project and while getting into the final draft of my camping horror film "In Tents" is as follows:
When writing I create a different playlist per project to help set the background tone for what I'm writing. I'll get into that more later when I dive into specific projects to write about.
For the hell of it you can view the song below that I wrote and sang for Amanda for our first Valentine's Day together.
To keep sane, Mandy and I have been playing Quiplash and Fibbage from JackBox online and have streamed through Twitch. Follow us to hop in a game with us sometime.
Be safe.
---
INT. BLOG POST - Thoughts and Projects
March 27, 2020
With everything currently going on the with coronavirus, I wanted to make a post to remind myself down the road that I've remained very productive through all of the chaos.
Mandy and I have been shacked up indoors for a couple of weeks now; we completed a 1,000 piece Star Wars puzzle, I got to break out Super Mario Sunshine again (which I haven't touched in close to 15 years), we setup a Twitch account (@westandaway) so we can play video games online with other people, we watched All Elite Wrestling together, we've cooked a lot, we've drank a lot, but most importantly we've laughed a lot.
I currently have two scripts, The Serpent and The Spellbreaker and Everything's Swell (written with Tim McGovern), in multiple television and film writing contests. Serpent is currently listed as #5 for top Adventure TV Pilots on Coverfly.com (it dropped from #4 this week) but I released a new final draft that I am confident in that will boost myself back to #4 and even close to #3.
I'm taking part in a screenwriting mixer tonight (virtual meeting) and a screenwriting summit tomorrow morning (virtual meeting).
This week also spelled the return of a previous project we started over a year ago that was put on the shelf when my back issues came back, and that's West+Away.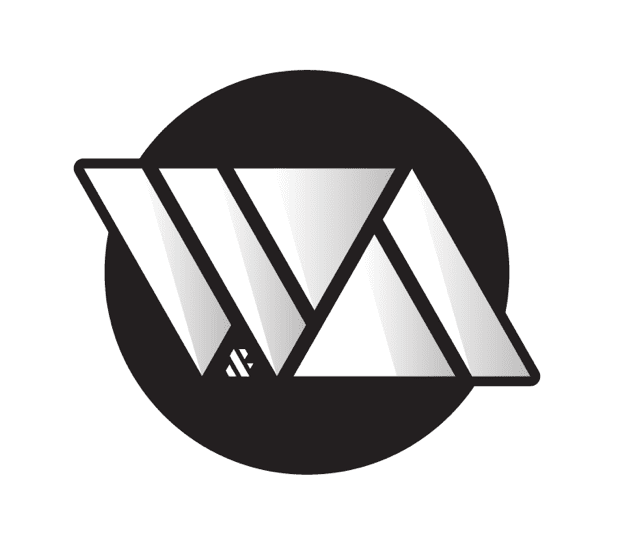 Through West+Away we want to document our travels together while also creating some fun designs inspired by our trips. I was able to revive the logo, we picked a new color scheme, picked out three of our favorite designs which we plan to release shortly, and we were able to revisit some of the amazing photos Amanda took on our road trips.
@PickleNugs have been loving the lockdown as well. They've been receiving a lot of love and treats. Chicken has made a bed for himself in front of the fireplace and on multiple occasions has just zoned out completely staring into the fire.
Pickle and his squeaker toys have been inseparable; we've given him close to 20, but he's hidden about 18 of them.
This has all taught me that while I can't be with friends and family or travel, I'm able to spend more time with my favorite person and revisit my creative side in full force.
Follow me on social media @imdielawn.
Be safe!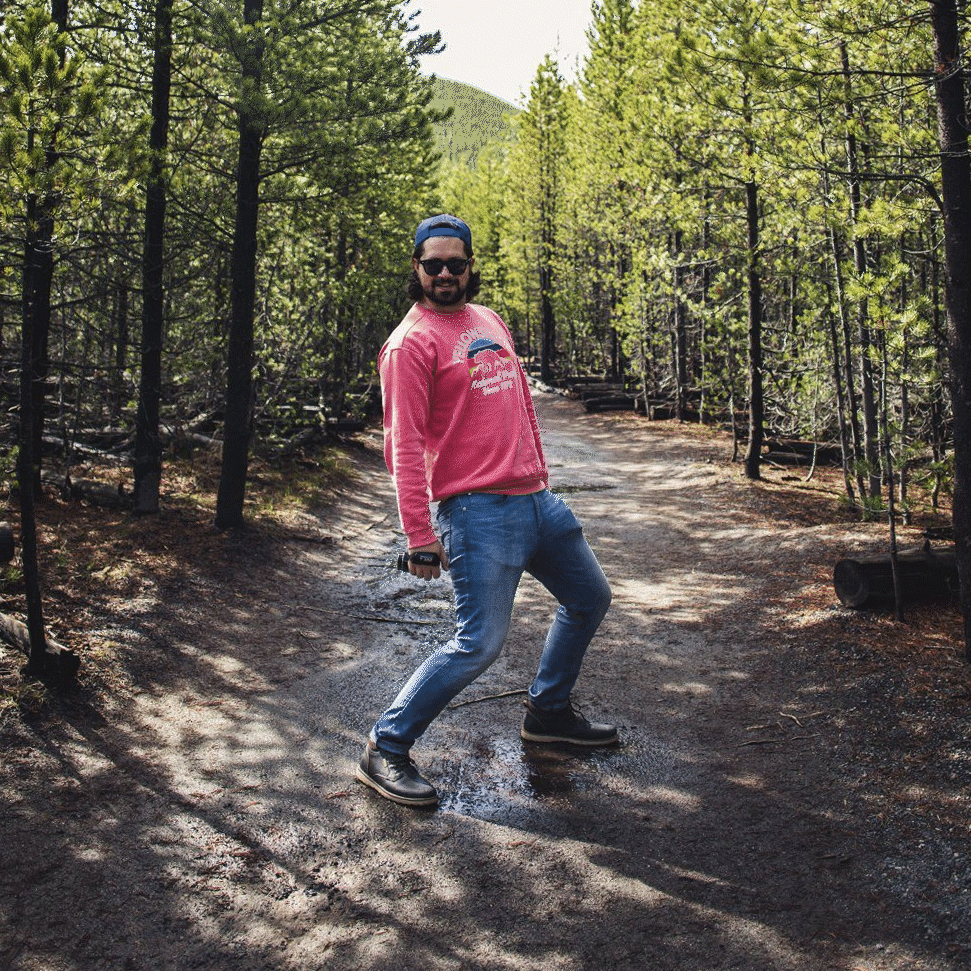 ---
FADE OUT.